We have created several unique plans to give our customers the same excellent services we provide at lower rates and with additional perks.
ProTech plans are competitive support packages
Our commitment to you goes even further with our ProTech plans, which give you priority service at discounted rates.
Savings
Designed with you in mind to help you save on our professional services.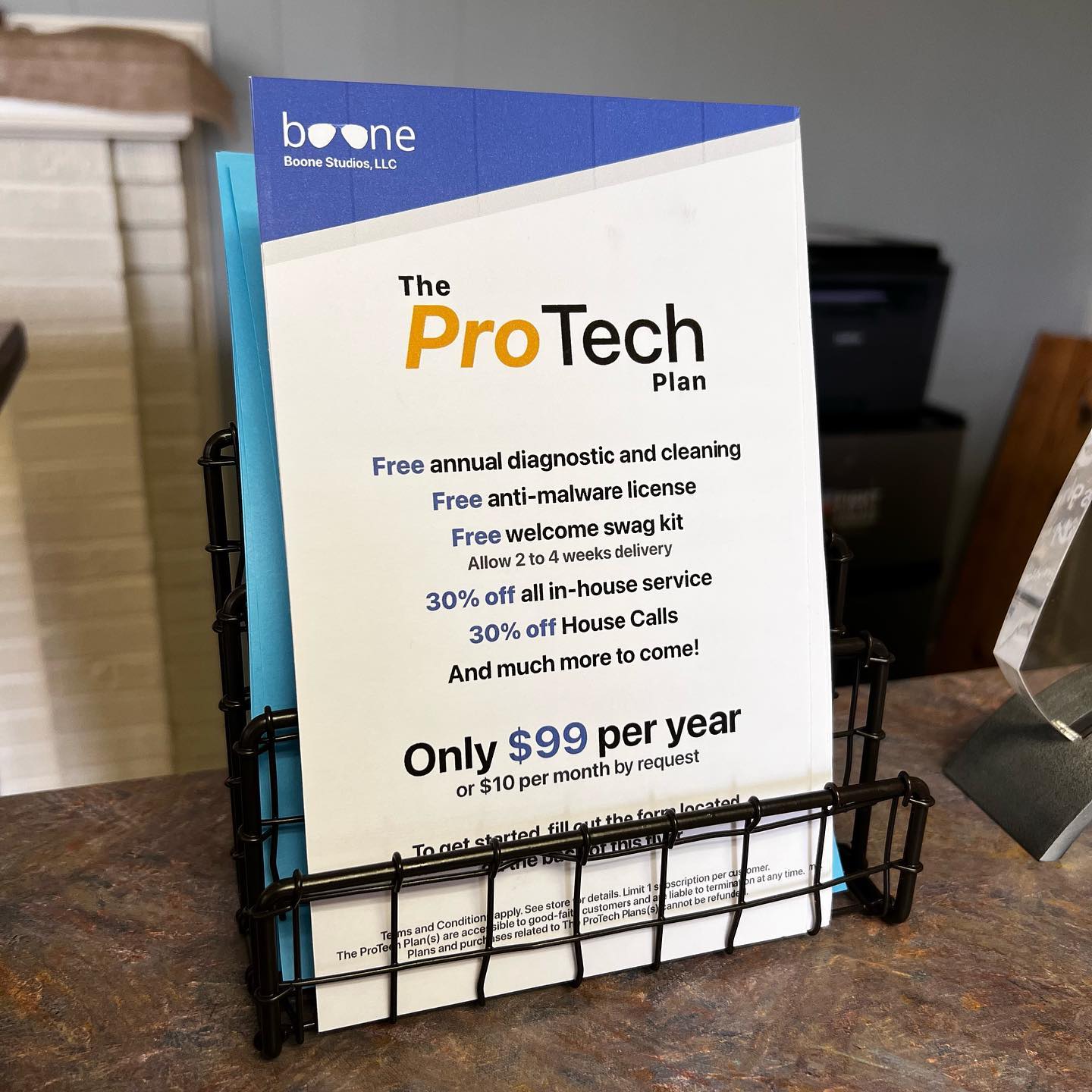 Eco-Friendly
We donate 3% of your plan purchase to reducing carbon emissions.
Each plan is tailored to fit different use cases, so look over each option carefully to decide what you or your business may need. These plans are also subject to change, so check back periodically if you don't see something you want covered under a ProTech plan.
Annual diagnostic and cleaning
Discounted in-house service
Free Hardware Installation